Team Alberta Registration
---
---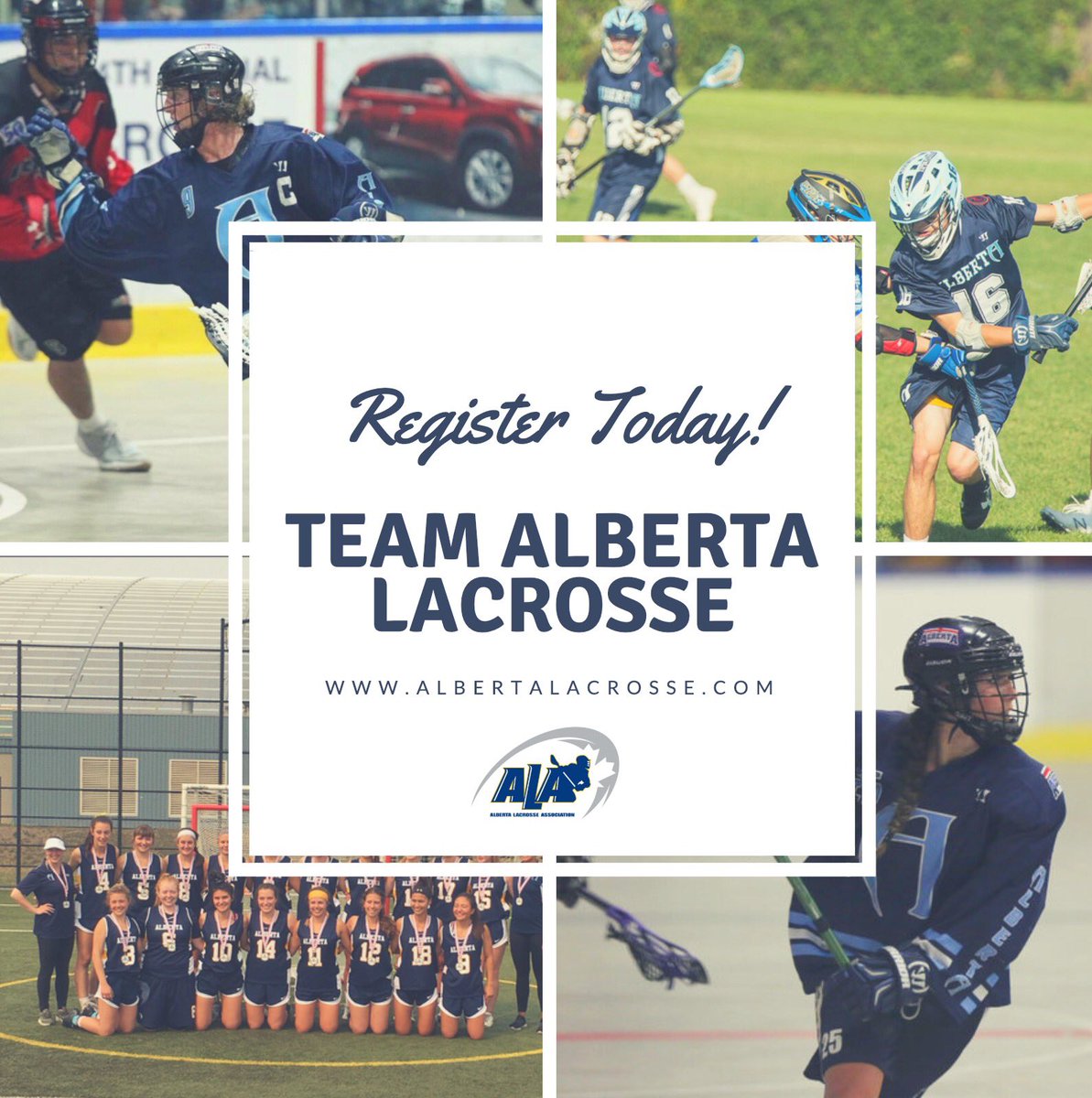 ---
Team Alberta
---
Alberta will be participating in the Midget (Box Lacrosse), Bantam Female (Box Lacrosse), U15 (Men's Field Lacrosse), and U19 (Women's Field Lacrosse)
TEAM ALBERTA REGISTRATION | Team Alberta Head Coach Application
Registration Fees
Midget Boy's Box - CAD$85.00
Bantam Female Box - CAD$85.00
Midget (U15) Field - CAD$85.00
U19 Women's Field - CAD$85.00
Team Alberta Requirements
Players who have not applied by the deadline date will NOT be permitted to try-out.
Players must register as a runner or goalie, not both.
Players must be registered and playing for a lacrosse club or team in the applicable sector that is under the jurisdiction of the Alberta Lacrosse Association (ALA) for the 2019 playing season.
Players may be required to attend more than one try-out camp.
Players, Club & Team Alberta coaches are strongly encouraged to work together to allow obligations to both teams to be met. Recommended priority is club games followed by Team Alberta activities.
Players Red Deer and North will attend the Edmonton Camp
If selected, players and parents are required to sign and adhere to the ALA Code of Conduct.
Players are to follow the criteria and rules as set up by the Canadian Lacrosse Association
*Players must supply a non-refundable fee of $85.00 to the Alberta Lacrosse Association for Team Alberta regional tryouts. The $85 fee will include a tryout gift. Final tryout camp will be a non-refundable $50 fee.
**Refunds for tryout fee will only be considered for Medical reasons. A Doctors note is required. Refunds are subject to approval and a $10 administration fee.
Please, direct questions to the Senior Director of Development Paul Rai